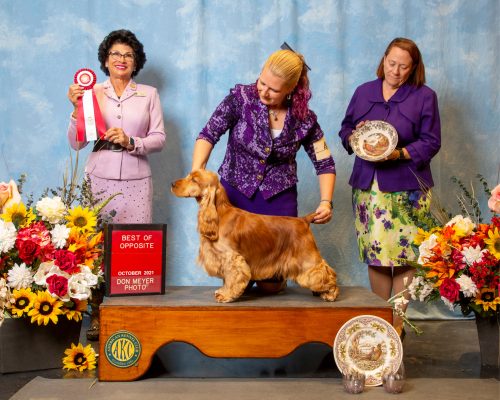 GCH Sunburst Red Hot Dollar TKN
Cider
Whelped: 10-16-19
PRA/PRCD, AON: Carrier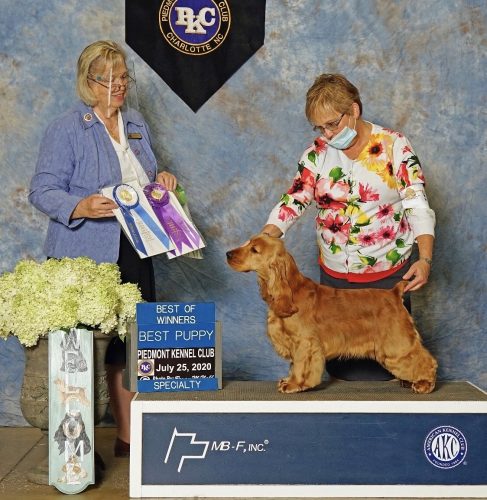 Cider has taken the dog shows by storm! Piloted by his mom Deanna, Cider has taken 3 majors in one weekend!! Cider won the Greenville Specialty from the 9-12 puppy class!! I am super stoked to see what the future holds for Deanna and Cider!
Cider finished his championship with all majors. Finishing his title at the HOM specialty!
Cider is going to have an awesome future!!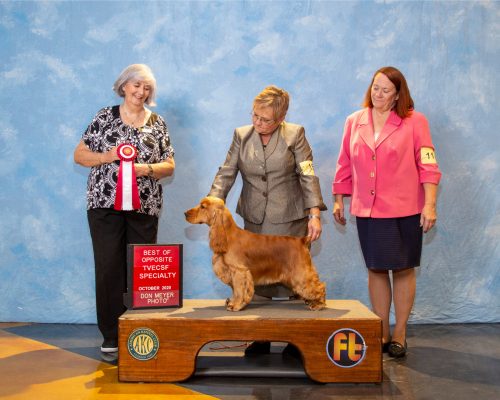 Parents
GrandParents
GreatGrandParents
GCH Brandilyn's Time Travler
GCHG Fieldstone Carousel Hell's Kitchen
GCHS Gallant Majestic Shaken Not Stirred
CH DejaVu Fieldstone Carousel Corriander
CH Calypso Free Spirit At Brandilyn
CH Radiance N Calypso's Classic Bentley
CH Flyers Queen
CH Sunburst Dirty Little Secret
GCHB Brandilyn Ashwind Hit Me Again
CH Northworth Vail Of Honour RN
GCH Ashwind Raise Your Glass
GCHS Sunburst Mayfair Heirloom Diamond
CH Pathfinder's Wild Blue Yonder
CH Mayfair Sunburst Timeless