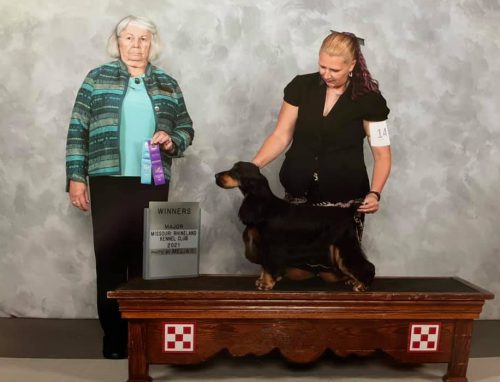 CH Sunburst Fudge Stripe
Keebler
Whelped: 10-16-18
Optigen B, AON carrier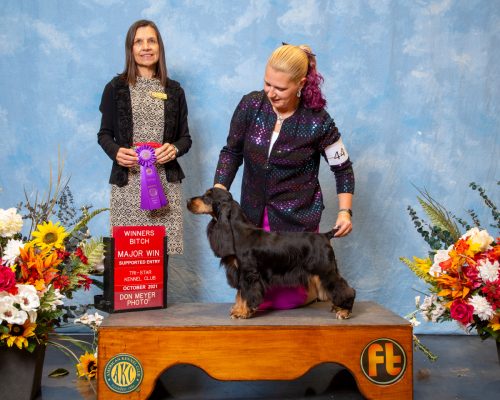 Keebler is a WILD child! She is full of spunk, and everything is done with 900% enthusiasm. She is not called "Crazy Keebler" for nothing.
Keebler has taken the show ring by storm. She earned her majors very early in her show career. She needs 5 singles to finish. We are working towards getting these last points.
Keebler finished with a 5pt major!! Super excited to see this girls future!
Parents
GrandParents
GreatGrandParents
BISS GCHB Brqandilyn's Time Travler
BIS MBISS GCHG Fieldstone Carousel Hell's Kitchen
CAN CH/AM GCHS Gallant Majestic Shaken Not Stirred ECM
CH Deja Vu Fieldstone Carousel Coriander
CH Calypso's Free Spirit At Brandilyn
CH Radiance N Calypso's Classic Bentley
CH Flyers Queen RN
CH Sunburst Dirty Little Secret
GCHB Brandilyn Aswind Hit Me Again
CH Northworth Vail Of Honour RN
GCH Ashwinds Raise Your Glass
BISS GCHS Sunburst Mayfair Heirloom Diamond
Ch Pathfinder's Wild Blue Yonder
Ch Mayfair Sunburst Timeless